About us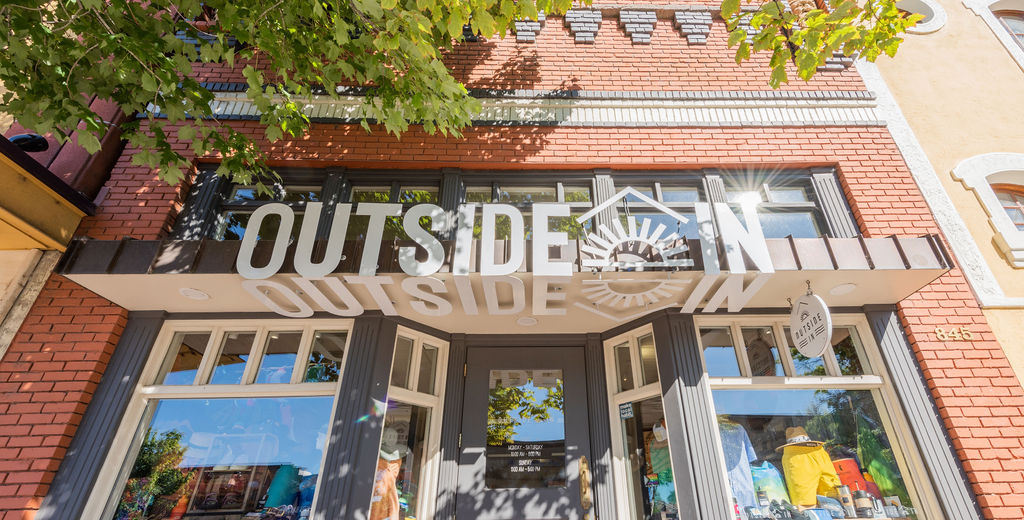 Outside In is a locally owned outdoor lifestyle store. Bringing you all the apparel, shoes and goods you'll need for daily town and trail adventures. 
We're deeply rooted in our vibrant Central Oregon community and are proud to be a women owned small business. Sustainability, ethical business practices, equality, enjoying the outdoors, design and supporting a thriving Downtown community are just a few of our passions. We take pride in partnering with brands we believe in and choose only the best products for our customers. Our love of Bend can be seen in our selection of locally made and designed products and art. Through years of experience and brand research, our buyer has curated a unique offering of clothing, shoes, outerwear and light gear to take you from peaks to pavement without skipping a beat. Whether it's travel, adventure, the outdoors, kids shuffling or an evening on the town, Outside In has what you need to do it all without compromising function, comfort or style.
---
Our Team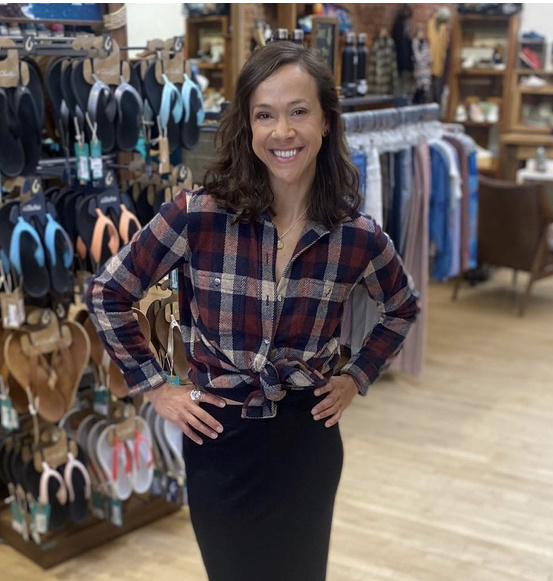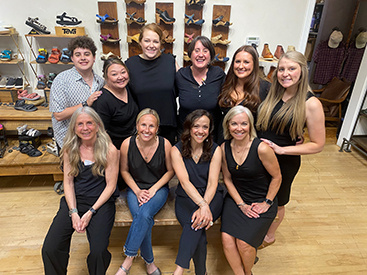 The Outside In team is a dynamic and passionate group for outdoor enthusiasts who love what we do in and out of the shop. Outside In is owned and operated by local mom and outdoor woman Angela Salido. We're passionate about quality product and believe in the brands we carry. Offering outstanding customer service to every customer who walks through the door is our number one priority. We value equality, community, inclusion, acceptance, adventure and, as always, having a good time along the way.
---
Outside In, In Our Community
Throughout the years Outside In has been proud to have the opportunity to support local non-profit organizations in our community. Some of the organizations we have had the pleasure to fundraise for or partner with are The Bend Parks and Rec Foundation, The Bend La Pine Education Foundation, Saving Grace, The Oregon Natural Desert Association, The Conservation Alliance, Discover Our Forests, Bend's Women's March, Realms School, The Family Access Network, Humane Society of Central Oregon, The Bend Spay & Neuter Project and more. To partner with Outside In and create positive change in our community email our owner, Angela Salido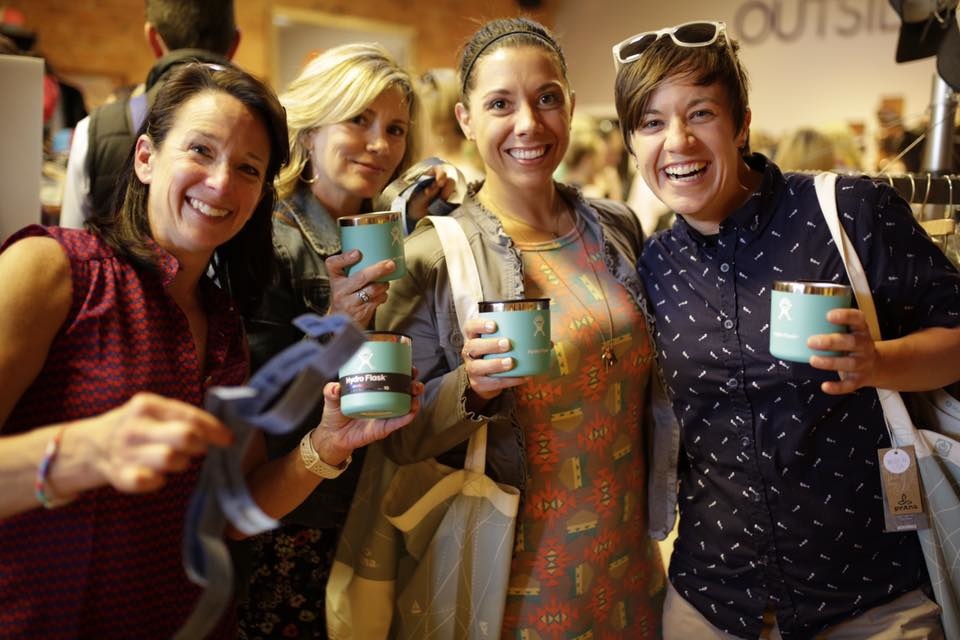 ---
Join The Outside In Team
We're hiring a part time sales associate! Email [email protected]
To become an Outside In team member applicants should be motivated, detailed orientated, enjoy working with people and happily available to work weekends and through the summer. We're willing to train the right person from the ground up who's looking for long term employment. We're a small retail business and that means our busiest time of the year is during the winter holidays and over the summer. We'll need you to be available and full of energy during these crucial months. We offer competitive wages, great benefits, perks, training, potential for long term employment and a fun friendly work environment.
To apply email your resume and references to [email protected].